Low Grade Coal Circulating Fluidized Bed Boiler Firing Effect
2017-02-06 09:30:30
One client wanted to know the circulating fluidized bed boiler combustion effect if firing low value coal fuels. Our CFB boiler is available for burning low grade coal and biomass pellet under standard operation.
In CFB boiler, coal fuels produce energy to as drive force, the flue gas from the boiler furnace passes through its back-pass (convective section) and particulate collection device. Fly-ash captured by the particulate collector is sent to the clinkering machine for cement production, while steam generated in the boiler drives a turbine to produce electricity.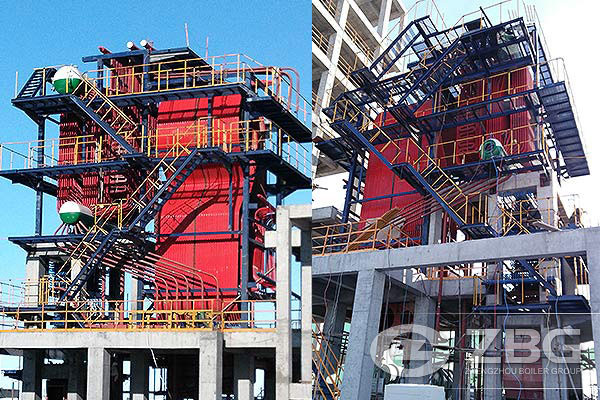 The condensed steam can be used for space heating. Thus the process offers the trigeneration potential of producing cement clinker, electricity, and heat with low CO2 and NOx emissions. Boiler temperature influences directly boiler NOx emission.
The direct substitution of coal ash for the clay component in cement saves the mining of clay and avoids disposal of ash completely. The investment cost is generally lower than that for two separate plants and heat utilization efficiency is very high. This option is useful particularly to countries with high cement and electricity demand and large reserve of low-grade coal.
ZBG has finished many CFB boilers projects with coal fuels, biomass fuels, gas fuels and so on. If you want to more about our CFB boiler burning low-grade coal cases, please contact with our consumer service.
Get An Instant Quotation
For all inquiries, please fill in the form below (* are required) to send us a brief message, and we will get back to you as soon as possible.