DOSH Standard Natural Gas Fired Boiler in Malaysia
2017-01-12 09:30:01
ZBG singed a sales contract of 28 ton gas fired steam boiler with Malaysia clients in Nov, 2016, which will be produced under DOSH standard as required.
28 ton gas fired boiler to Malaysia is SZS series, a water tube packaged boiler. This boiler will burn biomass gas, which was converted with biomass fuels. Biomass gas or coal gas fired boiler will have the same thermal efficiency as natural gas fired one. ZBG most water tube boilers thermal transferring efficiency is up to 92%, higher than average efficiency of water tube boilers. Besides, this boiler to Malaysia totally meet DOSH certification in local government. And it is under manufacturing now.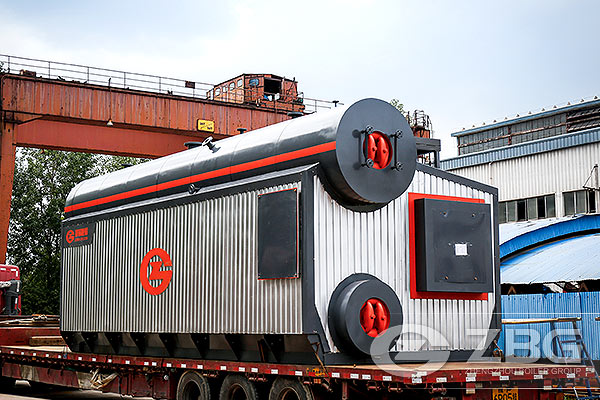 SZS20-1.25-Q Gas Boilers in Iran
DOSH Certification Laundry & Garment Industry Boiler
The Department of Occupational Safety and Health (DOSH) is a department under the Ministry of Human Resources. This department is responsible for ensuring the safety, health and welfare of people at work as well as protecting other people from the safety and health hazards arising from the activities sectors. Manufacturing also included.
ZBG provides products with ASME, IBR, DOSH, ISO9001 Certifications. For further information about our industrial boilers or pressure vessels, please contact with our consumer service.
Get An Instant Quotation
For all inquiries, please fill in the form below (* are required) to send us a brief message, and we will get back to you as soon as possible.