Renewable Energy Biomass Fired Boiler Rising in India Market
2016-12-02 15:08:36
India is a large agricultural country, rich agro fuels such as rice husk, palm shell, wood pellet, can be used in boiler operation. Those agro biomass fuels is a kind of renewable energy, easily to obtain, cheaper than other fuels. Capacity for renewable energy in India hits 42,850 mw, then, biomass fuels must make a contribution to this progress. In 2012, ZBG secured an order with a pulp & board company, about ZG-110/6.5-M circulating fluidized bed steam boiler for power India.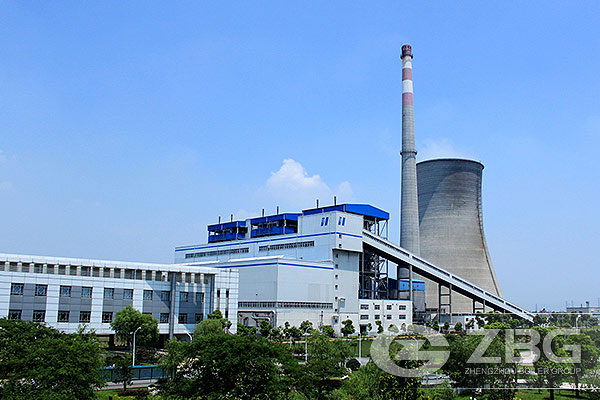 Rapid increase in the share of renewables has destabilized the wholesale electricity markets in in India. As a result, power generators follow renew energy trend, and choose biomass fired power plant boiler instead of coal fired power plant boiler. Supply from renewable plants depends on agricultural and forestry which are consistently available. The surge in renewable capacity marks a significant structural change in the energy landscape of India, which has emerged as the world's fastest-growing renewable energy market that has companies from global participating in marketing biomass fired boiler in local.
ZBG singed a contract with an Indian pulp & board company about a set of 110 CFB boiler, which burnt coal and rice husk as fuel, for supplying power in the paper mill. The new emission norms, for coal-based thermal power plants in India, introduced limits on oxides of nitrogen emissions. We target for building renewable economy model. Now, this 110 ton CFB boiler function as power generation for paper mill.
Government in India want to achieve 40% cumulative electric power capacity from non-fossil fuel-based energy resources by 2030. This needs the help of transfer of technology and new development model in all industries. Renewable energy biomass fired boilers meet India economy development trend, must be with high popularity. 110 ton CFB power plant boiler in New Delhi is a good case to prove.
For further information about our industrial boilers project in India, please contact with our consumer service.
Get An Instant Quotation
For all inquiries, please fill in the form below (* are required) to send us a brief message, and we will get back to you as soon as possible.