75 Ton Boiler for Palm Oil Mill
2016-09-08 17:05:56
It is reported that Malaysia currently accounts for 39 % of world palm oil production and 44% of world exports. There are two types of oil- palm oil from the flesh of the fruit, and palm kernel oil from the seed or kernel. Anyway, palm oil mill is the place where the palm oil produced.
We know during the palm oil processing, the residue from the press consists of a mixture of fibre and palm nuts. The nuts are separated from the fibre by hand in the small-scale operations. The sorted fibre is covered and allowed to heat, using its own internal exothermic reactions, for about two or three days. The fibre is then pressed in spindle presses to recover a second grade (technical) oil that is used normally in soap-making. The nuts are usually dried and sold to other operators who process them into palm kernel oil. The sorting operation is usually reserved for the youth and elders in the village in a deliberate effort to help them earn some income.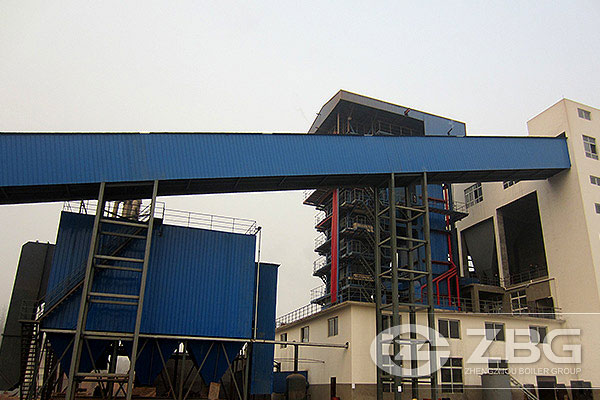 Recovered fibre and nutshells for power boilers
Large-scale mills use the recovered fibre and nutshells to fire the steam boilers for power generation and steam supplying in the palm oil mill. The super-heated steam is then used to drive turbines to generate electricity for the mill.
For this reason it makes economic sense to recover the fibre and to shell the palm nuts. In the large-scale kernel recovery process, the nuts contained in the press cake are separated from the fibre in a depericarper. They are then dried and cracked in centrifugal crackers to release the kernels. The kernels are normally separated from the shells using a combination of winnowing and hydrocyclones. The kernels are then dried in silos to a moisture content of about 7 percent before packing.
ZBG can design the power plant boilers for example 75 ton biomass steam boiler firing the palm kernel shell, nutshell, palm fibre for your palm oil plant and exactly meet your requirement and production demand.
Get An Instant Quotation
For all inquiries, please fill in the form below (* are required) to send us a brief message, and we will get back to you as soon as possible.