5 Ton Three Pass Steam Boiler Manufacturer
2018-12-10 14:26:25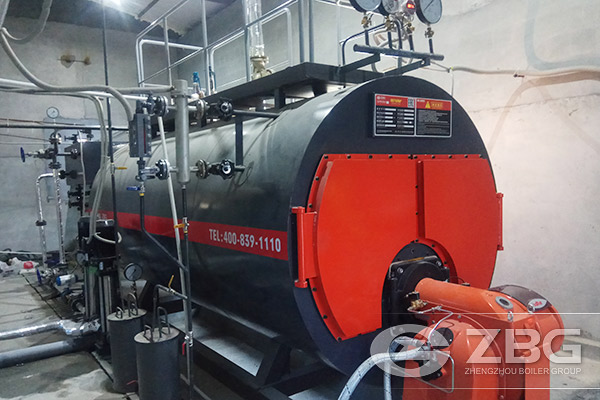 The three pass boiler refers to the smoke flow of a pyrotechnic boiler with three return routes, and the flame high temperature flue gas flows from the front of the bladder to the rear to form the first pass; the flue gas is folded into the smoke to protect the light; the flue gas folds into the flue and enters the front smoke box from behind to form the second return; and the flue gas flows back through the smoke tube to the back chimney of the smoke box is the third pass.
If you want to buy 5 ton three pass steam boiler, we recommend WNS oil & gas fired package steam boiler. Through the layout of a reasonable furnace size, which makes the combustion chamber evenly distributed in the temperature field, flame stability, high combustion strength, and greatly improve the combustion efficiency, can be widely used in production, power generation, heating, hot water supply and other fields. WNS series condensing low nitrogen steam boiler is one of the key export products of our company. The staged combustion + flue gas internal circulation + FGR flue gas recirculation technology and FPB full premixed technology are adopted. The measured NOx emission concentration is far below 30mg/m3.
Starting from the specific needs of our customers, we design and manufacture industrial boilers, for heat production, for the most varied product sectors, such as food, chemical, petrochemical, paper, pharmaceutical, etc. We also offer customized solutions for hotels, laundries, hospitals, clinics, schools and municipal companies.
More information about 5 ton 3 pass steam boiler manufacturers or suppliers, please consult our online customer service.
Get An Instant Quotation
For all inquiries, please fill in the form below (* are required) to send us a brief message, and we will get back to you as soon as possible.