35 TPH Reciprocating Grate Boiler for Biomass Based Power Plant
2023-01-28 10:44:12
Now, the Philippine customer has a 7MW biomass power plant that is about to be built. In this regard, the user wants a quote for the capacity of the high pressure boiler - 35 TPH @ 67 Bar at 480 degrees Celsius. Technical commercial offer for boilers for fuels fired on EEB, coconut husk, rice husk and Naiper grass fired boilers.
35 tons of biomass power boiler technical parameters
Capacity: 35t/h
Pressure: 67 Bar
Fuel: briquette biomass, bituminous coal, EEB, coconut husk, rice husk and Naiper grass
Scope: thermal power plant power generation, central heating, winter heating, hot water supply
How much is the price of 35 tons of biomass boiler?
The price of a 35-ton biomass fired boiler is a concern of users. The price of a 35-ton biomass boiler includes the price of the boiler body, the configuration price of various auxiliary equipment, the transportation price, the installation and commissioning price, etc., because the model of the 35-ton biomass steam boiler Different, the overall price of boilers ranges from 2 million to 3 million. In addition to factors such as the brand of biomass boilers, model parameters, materials used, labor costs, and other factors, the quotations of each manufacturer will also vary. In addition, boiler quotations are not static. For the latest quotation of biomass boilers, please contact the project manager of ZBG Group.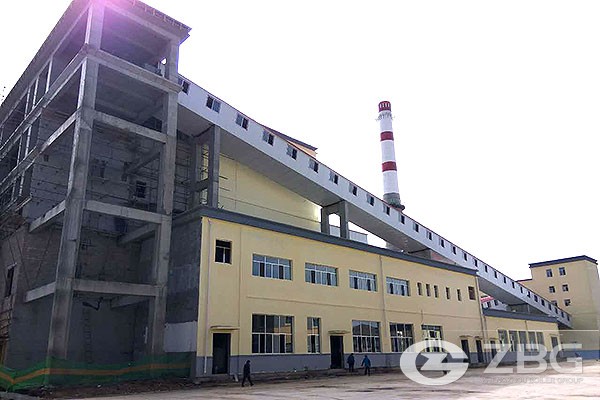 35 ton CFB steam boiler
Model:DHX series CFB bolier
Capacity:35 ton
Application:Chemical industry
Overview
Product introduction:The DHX35-1.25 Circulating Fluidized Bed Boiler can provide heat or generate electricity by burning shaped biomass fuel ,coal or mixed coal and biomass fuel.The boiler has many advantages such as high efficiency, energy conservation, environmental protection,strong overload ability,wide adaptability of coal,reliable performance,which brought good economic benefit for customers all over the world and won high praise.
Background
In order to meet production needs,a large chemical company in Sri Lanka,ordered a 35t biomass fired circulating fluidized bed steam boiler from ZG through many times investigation to increase the production efficiency,save the production cost, and bring greater profits for the enterprise.The region is rich in agricultural resources, and a large number of biomass fuels are available there. The chemical enterprise requires a lot of high temperature steam in the process of production,biomass fired CFB boiler can provide adequate steam,and achieve the effect of energy conservation and environmental protection, which is the best choice for the enterprise.