2000 Kg/hr Coal Fired Steam Boiler Used in Tea Gardens
2021-09-25 10:16:59
"Dear Sir,
Have a good day. Hope you are well.
We, the M Group is one of the leading companies at Chittagong in Bangladesh since 1952. At present we are in need of a coal based boiler of below specification for our tea garden "Fairways Corporation Limited". Please give us your best CFR Chittagong port price as soon as possible.
Evaporation Capacity: 2000 Kg/hr (F&A 100 deg C)
Working Pressure: 12 Kg/Sq.cm(g)/150 PSI (g)
Sincerely,
Mainull"
The above is the inquiry email sent to us by customers in Bangladesh, 2000 Kg/hr coal fired steam boiler model, ZBG boiler recommends DZL model.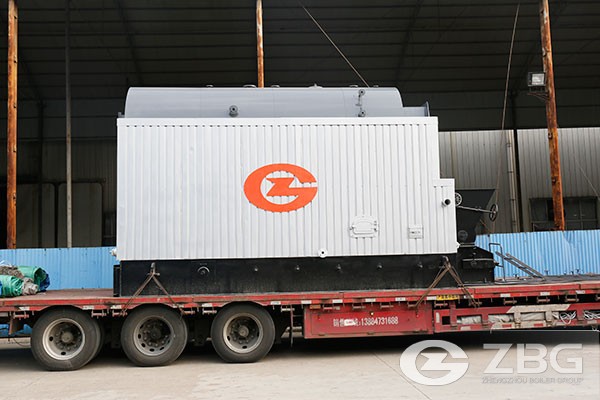 2000 Kg/hr Coal Fired Steam Boiler
Chain grate boiler specification
Rated steam capacity:2t/h
Rated working pressure:1.0MPa
Rated steam temperature:184℃
Feed water temperature:20℃
Exhaust gas temperature:168.5℃
Exhaust gas excess air ratio:1.65
Testing pressure:1.4MPa
Design fuel:class II bituminous coal
2 Ton Chain Grate Steam Boiler In Zambia
Mode:DZL2-1.0-AII
Capacity:2 tons
Application:Steam supply
A company of Zambia purchased one set of 2 ton chain grate boiler from our company. It was a single-drum, water-fire tube, horizontal layout, packaged chain grate steam boiler, burning class II bituminous coal. The boiler has the advantages of convenient installation, short installation period and less basic construction investment.
The two sides of DZL2-1.0-AII coal steam boiler is equipped with water cooling wall, forming the boiler's furnace and convection gas flue and the inner boiler drum is equipped with single-return corrugated tube. The coverage rate of the front arch and back arch reach 77.3%, beneficial for combustion of fuel with low volatile matter. And large-size chain grate is adopted in order to realize automatic combustion. Packaged steam boiler has compact structure and small volume and leave the factory in packaged form. When the boiler arrives at the site, the boiler can start running just after the feeding machine, slag remover, valves, pipes are installed. In the same year,, we had a packaged 4 ton coal fired boiler to Korea.
Get An Instant Quotation
For all inquiries, please fill in the form below (* are required) to send us a brief message, and we will get back to you as soon as possible.