20 Ton Chain Grate Biomass Fired Steam Boiler Advantages
2018-12-27 09:07:33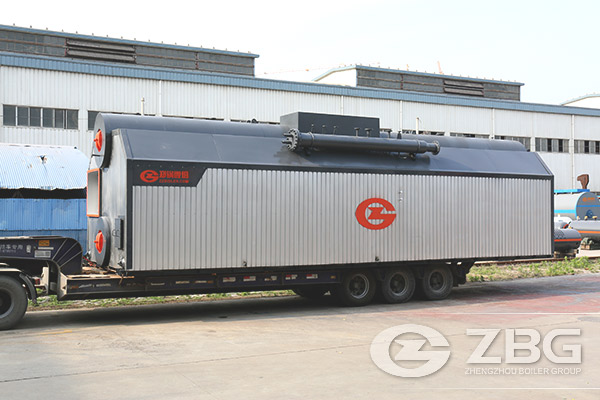 20 ton steam boilers produced by ZBG contain 20 ton gas oil and fired boiler, chain grate coal fired boiler, 20 ton biomass fired boiler, 20 ton circulating fliudized bed boiler and so on. While when customer consulted 20 ton chain grate biomass fired steam boiler advantages, we recommend SZL series chain grate biomass fired boiler.
Chain grate biomass steam boiler advantages
1.Unique membrane water wall structure
Large heat transfer area, good conduction effect, low heat loss, good air tightness, no deformation of furnace wall and no ash leakage
2.Innovation of front and rear arch structure
The radiation heating surface of the furnace is increased, the overload capacity is stronger, and the service life of the arch is prolonged.
3.Design of lengthened grate
The front and rear axles of the grate are lengthened, the combustion is sufficient, the effective area of the grate is increased, and the overload capacity of the boiler is enhanced.
4.High thermal efficiency
Design of pipe-laying furnace wall and application of cast iron economizer further reduce heat loss of flue gas and improve boiler efficiency
5.Integral assembly shipped
The upper part consists of the main body, the upper furnace wall and the insulation layer, and the lower part consists of chain grate and coal hopper.
More information about 20 ton chain grate biomass fired steam advantages, selection or price list, please consult our online customer service.
Get An Instant Quotation
For all inquiries, please fill in the form below (* are required) to send us a brief message, and we will get back to you as soon as possible.