20 Tons Biomass boiler Operating Costs
2019-04-25 08:27:05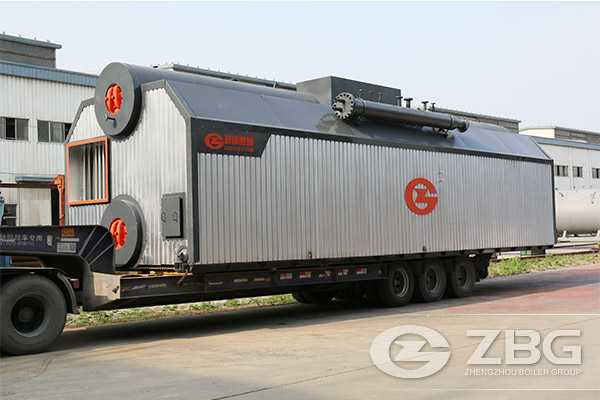 When customers choose biomass boiler, they will consider the operation cost of the boiler. In addition to labor cost, water cost, electricity cost, maintenance and overhaul cost, the cost of fuel accounts for more than 90%.

The calculation formula of boiler operation cost is: boiler fuel consumption = boiler tonnage * 600,000 kcal/fuel calorific value/boiler thermal efficiency. The fuel calorific value of biomass boiler is about 4000kcal per kilogram, and the thermal efficiency of the boiler is about 85%, so the fuel consumption of a 20 tons biomass boiler =20* 600,000 kcal /4000 kcal /85%, The price of material fuel is generally between 700-1000 yuan / ton. Assuming that the price of fuel is 800 yuan per ton, the cost of 20 tons biomass fired boiler is about 28,800 yuan per day. By calculating the cost of gas production, stoker wages, water and electricity charges and maintenance costs of the boiler, we can roughly calculate the monthly operating cost of biomass boiler.

If you want to know more about the amount of equipment investment or the later operating expenses of the biomass boiler you need, please contact Zhengzhou Boiler Co., Ltd. Directly and our sales manager will explain the details of biomass boiler for you.
Get An Instant Quotation
For all inquiries, please fill in the form below (* are required) to send us a brief message, and we will get back to you as soon as possible.