2 Ton Gas Steam Boiler with 8 to 12 kg
2018-01-23 13:12:13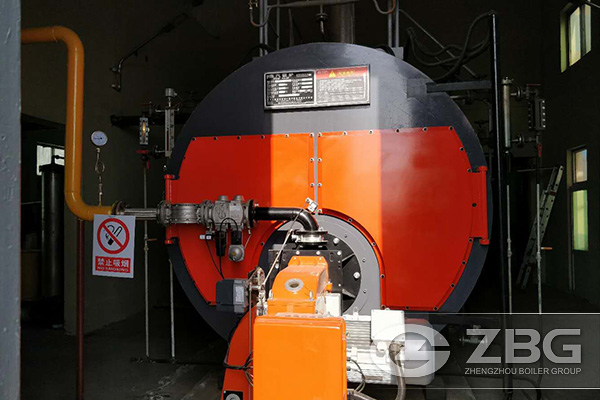 The 2 tons gas steam boiler with 8 to 12 kg, refers to the pressure required for the 2 tons steam boiler to be between 0.8-1.2mpa. Our optional 2 ton gas fired boiler is the WNS series boiler. Its combustible fuel includes natural gas, biogas, liquefied petroleum gas, or the fuel gas that the customer provides heat value that meets the burnup requirement.
As the subproject of high efficient and green boiler in the World Bank Group's GEF Program, each technical index of WNS series oil and gas fired boiler has reached the world advanced level. Through the layout of a reasonable furnace size, which makes the combustion chamber evenly distributed in the temperature field, flame stability, high combustion strength, and greatly improve the combustion efficiency, can be widely used in production, power generation, heating, hot water supply and other fields.
The specifications of 2 tons natural gas fired steam boiler and 2 ton LPG steam boiler are determined by the design parameters required by customers, so customers are required to provide corresponding steam temperature and feed water temperature. If you want to know more about price quotations of 2 ton steam boiler or 2 tons gas steam boiler with 8 to 12 kilograms, please consult our online customer service.
Get An Instant Quotation
For all inquiries, please fill in the form below (* are required) to send us a brief message, and we will get back to you as soon as possible.