10.0 TPH Oil Fired Boilers @ 12.5 Bar G, 185º C Technical Specifications
2023-01-12 08:48:11
SCOPE OF WORK: Design, Engineering, manufacture, assembly/pre‐assembly, tests at manufacturer's works, insulation work, shop painting, delivery properly packed for transport, supply, complete erection, final check‐ up, testing at site, successful commissioning, conducting performance and acceptance tests at site of Steam Generation Plant & Auxiliaries for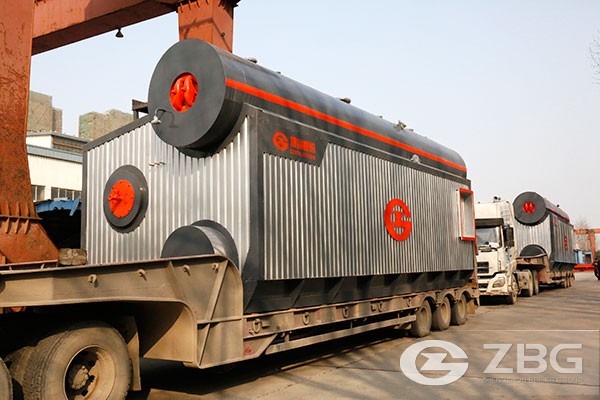 10.0 TPH@ 12.5 bar g, 185º C as mentioned below.
1.1.1 One (1) no. 10.0 TPH capacity horizontal, smoke tube wet back furnace (corrugated type)three pass design, forced draft, fully automatic, oil fired steam generating unit for generation of steam @12.5 bar g, 185º C
1.1.2 One (1) no. Deaerator with feed water storage tanks of 10 m3 hold up capacity for operation of two(2) similar oil fired boilers.
1.1.3 Two(2) nos. Boiler Feed Pumps each capable of meeting feed water requirement of the boiler , centrifugal type boiler feed pumps, driven by electric motor.
1.1.4 One(1) no. Multi‐cyclone and Wet Scrubber to maintain particulate emission below 50mg/Nm³ as per the pollution control boards norms.
1.1.5 One (1) no. steel chimney of minimum height of 30.0 Metres, lined with 50mm thk.
CALDE CAST/ INSULYTE/KAST‐O‐LITE high temperature and corrosion resistant material .
1.1.6 One (1) no. oil day tank of 20 M³ capacity complete with pumping and heating unit.
1.1.7 Complete balance of plant piping. Valves, fittings, specialties, hangers and supports etc for steam, water, air, oil, flue gas, chemicals, and waste water drains sludge and slurries and any other services for the entire plant.
1.1.8 Required Nos. of Exhaust Fans for the boiler house and Air conditioning system for the control room shall be provided for the plants offered.
1.1.9 Complete Electrical system for the Boiler House and Water Softening Plant.
1.1.10 Complete Instrumentation and Control system for the Boiler House and Water Softening Plant.
1.1.11 Lubricants, consumables, required for erection and commissioning.
1.1.12 Commissioning spares as required.
Mode:SZS series
Capacity:10 tons per hour
Application:Food factory
A set of 10 ton SZS series gas fired steam boiler, strictly following ASME standard, is to sell to Lima, Peru. And this water tube boiler will be used in food factory for steam generation. In Dec 2016, Peru clients and ZBG signed a sales contact of SZS 10 ton natural gas fired steam boiler.
SZS series boiler is a kind of packaged boiler, very convenient to transport. We have exported many sets of them to different countries. And its capacity is among 4 to 35 ton. Various choice of industrial boiler to different requirements in different industries. This steam boiler will be produced under ASME standard. As a ASME certificated factory, we have sold many steam boilers and hot water boilers under its standard. Besides, we also can supply IBR, DOSH certificated boiler to all clients if they required.
For further information about our ASME standard 10 ton gas fired water tube boiler to Lima, Peru, you can contact with our consumer service online. Or leave us a message.