ZBG Offered Competitive 10 Ton Firewood Steam Boiler for carton box plant
2022-03-10 08:39:40
The production of the carton factory is inseparable from the steam boiler. Many process links of the cardboard production will require a large amount of steam, such as drying and solidification. The calorific value of firewood steam boiler is still relatively high. Today, I will introduce 10 ton firewood steam boiler to you.
the steam boiler in requirement use firewood, shall be 10 ton and three pass with both ID and FD Fans.
Also shall comprise the control panel with all the safety control parameters certified by the ISO. The burning chamber grating and fire bars be heavy gauge cast iron material.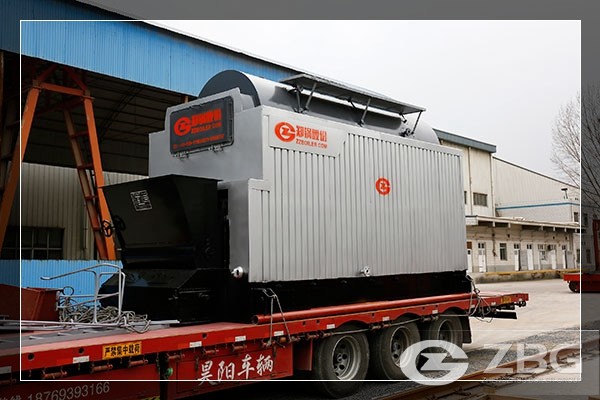 biomass steam boiler
Furnace type: SZL10-1.25-T
Rated evaporation: 10t/h
Rated steam pressure: 1.25MPa
Rated steam temperature: 194℃
Feed water temperature: 105℃
Thermal efficiency: 80%
Applicable fuels: direct combustion fuels such as straw and rice husks, shaped biomass, bituminous coal, mixed fuel of bituminous coal and biomass
Scope of application: supply process hot water and steam, public heating, central heating
In fact, the models of 10-ton biomass steam boilers are not limited to SZL10-1.25-T, but also include DZL10-1.25-T, SHL10-1.6-T, DHL10-2.5-T, etc. It is used in many industries, food factories, beverage factories, chemical factories, agricultural products processing, paper factories, etc.
Henan Beverage Factory 10-ton biomass boiler case
Project address: Luohe, Henan
Purchased equipment: 10 tons biomass boiler
Application: Beverage and food factory
The 10-ton biomass boiler purchased by Henan Huaguan from us is for industrial production, which can not only burn coal but also biomass fuel. Moreover, the 10-ton biomass boiler has been running very stable so far, which fully demonstrates the inherent economic and social benefits of biomass boilers.
75 tons of natural gas boiler configuration quotation, parameters, performance
ZBG is industrial boiler manufacturer in China can supply 2-400ton/h steam boiler, 2.8-168 MW hot water boiler.
If you need purchase boiler, would you mind help me confirm some questions first?
1.what's the capacity(t/h or MW) you required?
2.which kind of the fuel you plan to burn? gas, diesel, coal, biomass, etc.
3.what's the application field? Textile mill? Food factory? Paper mill?
Please help me confirm the above questions, so that a full sets of quotes will send to you ASAP.