Wood Biomass Fired Boilers Manufacturer in Thailand
2016-07-04 16:17:30
Biomass fired boiler in Thailand
With society's growing demand for energy, as the main energy source, fossil fuel is decreasing rapidly. Therefore, looking for a renewable alternative energy resource becomes the focus of social attention. Biomass as an ideal renewable energy, in the current world energy consumption, is paid more and more attention to. Thailand has rich biomass resources, and biomass fired boiler is widely used in various processes or heating applications there.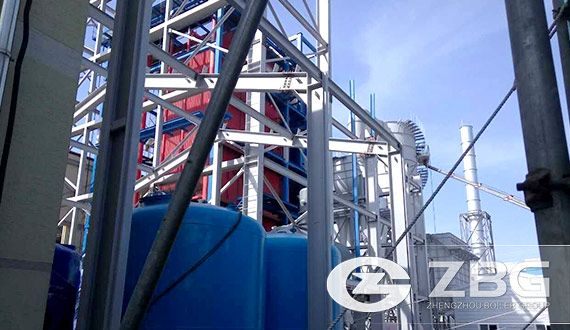 Kinds of wood biomass fuels for boiler in Thailand
Wood remains the largest biomass energy source today; examples include forest residues (such as dead trees, branches and tree stumps), yard clippings, wood chips and even municipal solid waste. Wood energy is derived by using lignocellulosic biomass (second-generation biofuels) as fuel. Harvested wood may be used directly as a fuel or collected from wood waste streams. The largest source of energy from wood is pulping liquor or "black liquor," a waste product from processes of the pulp, paper and paperboard industry. In the second sense, biomass includes plant or animal matter that can be converted into fibers or other industrial chemicals, including biofuels. Industrial biomass can be grown from numerous types of plants, including miscanthus, switchgrass, hemp, corn, poplar, willow, sorghum, sugarcane, bamboo, and a variety of tree species, ranging from eucalyptus to oil palm (palm oil).
Biomass fired boiler manufacturer
ZBG is a professional industrial boiler manufacturer in China with Class A Boiler Manufacture and Design License. We provide varies biomass fired boiler with good quality and competitive price according to costumers requirements. We have exported biomass fired boiler to many countries such as Thailand, India, Vietnam, Brazil, Canada, Congo , America, Australia , etc.
Get An Instant Quotation
For all inquiries, please fill in the form below (* are required) to send us a brief message, and we will get back to you as soon as possible.