Type of Gas Used For Steam Boilers
2016-08-30 16:14:00
The gas fired boiler might be the most common boiler type no matter in commercial or industrial applications. There are clients asking the gas fuel types that can be used in steam boilers. ZBG's gas fired boilers can burn a wide variation of gas fuels like natural gas, town gas, biogas, LPG, etc. Here we will have a brief introduction of the gas types for steam boilers.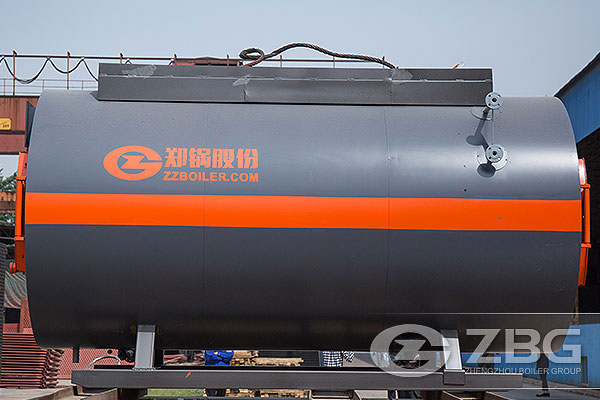 Natural gas:
Natural gas is the most common boiler fuel, because it is usually readily available, burns cleanly, and is typically less expensive than oil or electricity. Natural gas is a naturally occurring hydrocarbon gas mixture consisting primarily of methane, but commonly including varying amounts of other higher alkanes, and sometimes a small percentage of carbon dioxide, nitrogen, hydrogen sulfide, or helium.
Town gas:
Town gas is a flammable gaseous fuel made by the destructive distillation of coal. It contains a variety of calorific gases including hydrogen, carbon monoxide, methane, and other volatile hydrocarbons, together with small quantities of non-calorific gases such as carbon dioxide and nitrogen, and is used in a similar way to natural gas. This is a historical technology and is not usually economically competitive with other sources of fuel gas today. Still, it remains the best option in some specific cases and it may be so into the future.
Biogas:
Biogas typically refers to a mixture of different gases produced by the breakdown of organic matter in the absence of oxygen. Biogas can be produced from raw materials such as agricultural waste, manure, municipal waste, plant material, sewage, green waste or food waste. Biogas is a renewable energy source and in many cases exerts a very small carbon footprint. Biogas can be compressed, the same way natural gas is compressed to CNG, and used to power boilers.
LPG / Liquefied Petroleum Gas
LPG production happens during the refining of crude oil. The composition is predominantly propane, butane, or a mix of these and other gases. In addition, extraction of LPG takes place directly from some of the oil wells. The calorific value is higher than the Natural gas in the range of 95 MJ /kg.