High Efficiency Oil Boiler Prices China
2016-06-29 15:10:20
The Zhengzhou Boiler Company is the leading China manufacturer of high efficiency boilers in a variety of sizes and prices that can supply your industry with more comfortable heat and have a big impact on your energy costs.
When you purchase an oil or gas boiler manufactured by ZBG, you know you're getting the best in comfort, durability and safety. With three models meeting the efficiency standards, we have the most efficient boiler for you.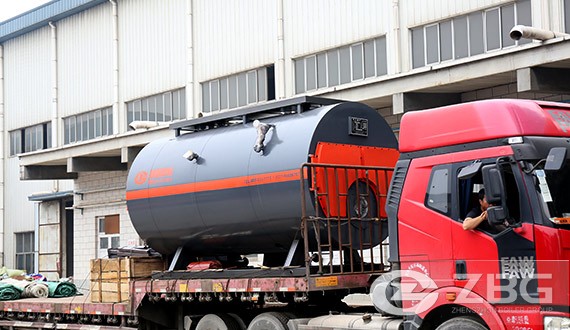 High efficiency oil fired boiler sale China
Oil fired boiler sale China focuses on boiler efficiency, average annual costs, lifetime costs to operate, and so on. ZBG provides cost-effective WNS, SZS, ZG series gas and oil fired boilers.
1) Small footprint due to compact & modular design.
2) Intuitive touchscreen operation.
3) High level of efficiency due to the integrated economizer
4) Automatic start-up, standby and shutdown.
5) Pollutant reduced combustion thanks to the use of highly developed firing systems and careful matching of the best boiler and burner combination.
6) Simple installation thanks to supply as a unit - the equipment. Firing system and economizer have already been fitted in the factory.
7) Simple commissioning due to pre-parameterized boiler control
8) Easy wiring on site as plug-in connection.
To get the high efficiency oil boiler prices, contact us!
Get An Instant Quotation
For all inquiries, please fill in the form below (* are required) to send us a brief message, and we will get back to you as soon as possible.