Gas Fired Steam Hot Water Boiler Advantages
2016-10-17 16:50:26
In the global boiler market, gas fired boiler is always taking the leading role. Clean combustion, high efficiency and energy saving are the main features, besides, there are some specific advantages that people choose gas fuel boilers.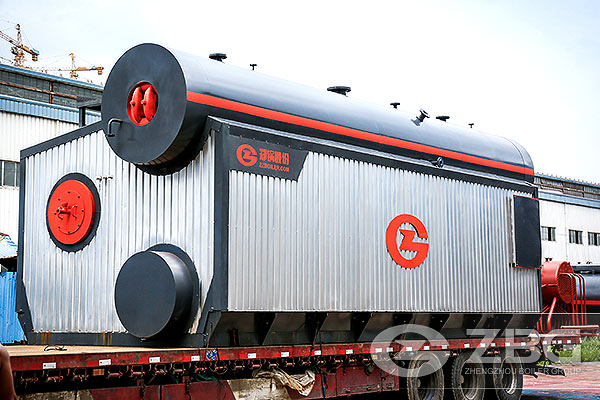 20 ton water tube gas fired boiler for Iran paper plant
Gas fired boiler advantages:
1. Gas boilers do not need fuel storage equipment: gas fired boiler for sale in the industrial market using pipeline transporting gas as fuel, don't need fuel storage devices.Before supply incineration is also does not need fuel preparation equipment, processing, thus greatly simplify the system saves fuel storage fee.
2. Because the gas fired boiler heating surface does not exist problems such as pollution, slagging, wear, so people can choose high smoke speed, reduce the scale of the convection heating surface. Placed properly convection control, so that the gas boiler with a capacity of coal-fired boiler layout is compact, light weight, small scale, equipment investment significantly reduced.
3. Low cost of auxiliary equipment. Gas fired boilers do not need auxiliary equipment, such as dust collector, slag equipment and fuel belongs to equipment such as drying apparatus, thus greatly save the auxiliary investment costs, it is also a big show of saving energy.
The energy saving water tube gas fired boiler designed by gas fired boiler manufacturer ZBG has higher thermal efficiency, full output, energy-saving, the thermal efficiency is up to 90%.
Get An Instant Quotation
For all inquiries, please fill in the form below (* are required) to send us a brief message, and we will get back to you as soon as possible.