Price Difference Between Condensing Gas Fired Boiler And Ordinary Gas Boiler
2018-08-22 11:13:20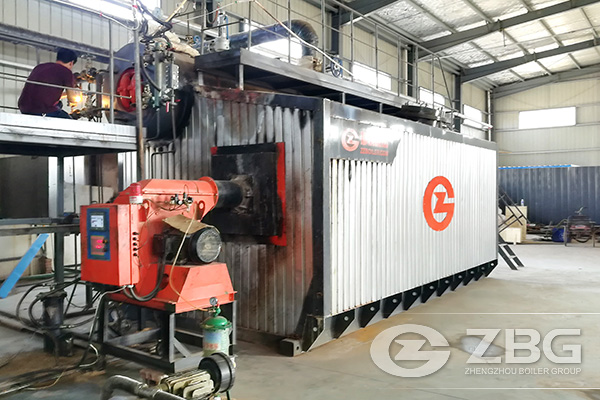 Condensing boiler is a kind of gas heating boiler, and it can also be used as steam supply equipment for production process. Environmental protection has led to the introduction of condensation technology for oil fired boiler series, and with the continuous optimization of ZBG, condensation technology can now meet the environmental protection requirements of most areas.
What is the difference between condensing gas fired boiler and ordinary gas boiler?
For gas-fired boilers produced by ZBG, the price of ordinary gas fired boilers is low because the products have already been finalized, the production line is stable, and all kinds of costs are relatively low, while the main components of condensing boilers are imported, coupled with their own production technology requirements are higher, the price should be allowed to be higher. However, at present, with the upgrading of ZBG gas boiler production line equipment, most of the gas condensing boiler parts are self-developed, designed and manufactured by our company. Therefore, the cost of condensing boiler is greatly reduced, and customers can buy more efficient, more environmentally friendly and longer service life equipment with less investment costs.
However, the high price of condensing boilers does not necessarily mean that they are suitable for you. Different countries require different standards for nitrogen oxides emission. If your area is not so strict, you can buy an ordinary gas boiler. Of course, if long-term considerations, NOx emission concentration will continue to control sooner or later, coupled with gas boiler life is long, early purchase of appropriate equipment is also a good choice.
More information about condensing gas boiler cost and ordinary boiler gas price list, please consult our online customer service.
Get An Instant Quotation
For all inquiries, please fill in the form below (* are required) to send us a brief message, and we will get back to you as soon as possible.