Autoclaved Aerated Concrete (AAC) Autoclave Price
2016-03-24 17:27:56
ZG Group is a professional autoclave manufacturer and we offer autoclaved aerated concrete autoclaves for building material steam-curing, like the aac block, concrete pipe pile, lime-sand brick, fly ash brick, gypsum board, and so on. The Autoclave price is always concerned by purchasers. But the price of autoclaved aerated concrete autoclaves are quite different, followings are the factors that will affect their prices.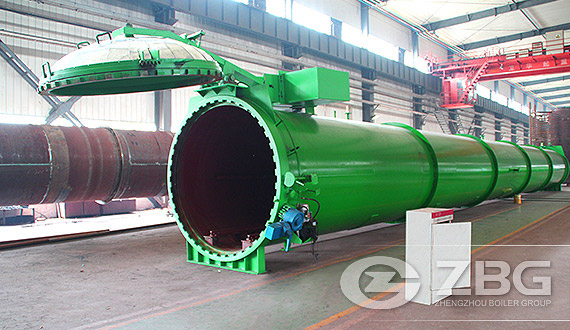 Diameter and length
Since the volume of the kettle is decided by its diameter and length , then the price is sure related with it. The smaller the diameter and length is , the less material it needs, so the cheaper the autoclave is.
Working pressure
The maximum working pressure of autoclave will decide wall thickness autoclaved kettle. The thicker the wall is , the higher the price is. for example , maximum working pressure of 1.5 MPa is more expensive than that of 1.3 MPa.
Degree of automation
Autoclave with manually open the door wastes manpower, and its efficiency is very low, but also the price is cheap; hydraulic opening and pneumatic autoclave are each equipped with a complete set of computer automatic control system, fully automated operation, for the user to save the human cost.
The number of door
Autoclave can be classified through type (open at both ends) and proximal type (open the door at one end), both ends of the door is suitable for the user with enough fields and budget, because of it help save time when products in and out of the kettle, and its efficiency is high.
If you want to know more about autoclaves, please feel free to contact us!
Get An Instant Quotation
For all inquiries, please fill in the form below (* are required) to send us a brief message, and we will get back to you as soon as possible.