Industrial Steam Boiler DZL4-1.25
2017-05-04 17:47:35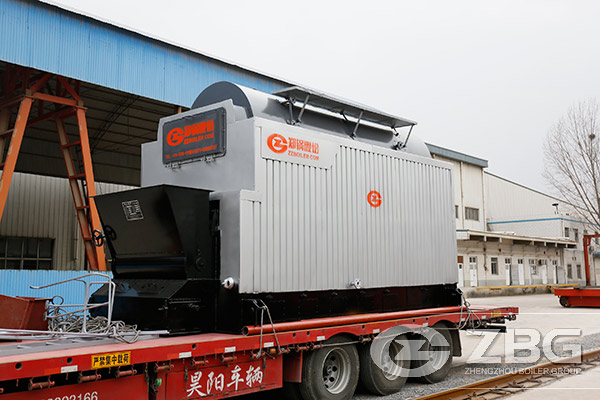 Steam boiler DZL4-1.25 indicates model DZL of the boiler, single-cylinder longitudinal chain grate boiler, 4 tons rated steam capacity and the rated steam pressure is 1.25MPa. But DZL4-1.25 do not give types of fuel. DZL series boiler is a packaged chain grate boiler, the use of chain grate technology determines the fuel is not only coal, but also can be biomass fuels such as rice husk, bagasse, wood, peanut shell, palm kernel shell and so on.
ZBG DZL4-1.25 is independently by our company as the fourth generation horizontal water tube and fire tube package chain grate boiler. We have patent rights to this product, and has won the State Ministry of Electrical and Mechanical Quality Award, the provincial quality products, provincial and municipal outstanding new product awards, provincial and municipal scientific and technological progress awards. It is the State Electrical and Mechanical Energy Products Promotion Project.
DZL series boiler is equipped with fast, time-saving, compact structure, small footprint, etc., with high reliability, high thermal efficiency and strong overload capacity.
If you want to know more information about industrial steam boiler DZL4-1.25, please consult customer service online.
Get An Instant Quotation
For all inquiries, please fill in the form below (* are required) to send us a brief message, and we will get back to you as soon as possible.