Fuel Flexibility Circulating Fluidized Bed Boiler
2017-01-18 09:30:30
Circulating fluidized bed boilers have a number of unique features that make them more attractive than other types of solid fuel fired boilers in consumer demands.
Fuel flexibility is one of them. Industrial cfb boilers can burn a wide variety of fuels without a major penalty in performance such as coal residue, wood chips, sludge, agricultural waste, etc. For example, if a pulverized coal boiler, designed for 45% ash coal, is fed with 10% ash coal, it could cause a serious problem and vice versa, but that does not happen in a fluidized bed boiler.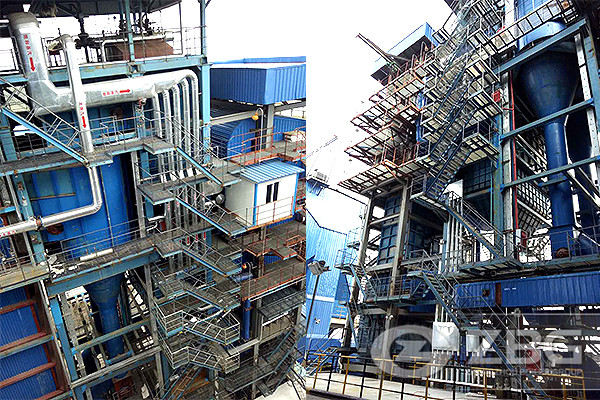 2 sets of 90 ton CFB Boilers in Steel Factory
A CFB boiler can adjust itself to different types of fuels by controlling the heat absorption in the furnace through an adjustment of its operating parameters.
Thus, a wide range of fuels can be burned in the specific boiler without any major change in its hardware. Practical considerations, like the capacity of auxiliary equipment, heat balance etc., may limit the range of fuel that can be economically burnt in a given boiler. And to maintain the combustion temperature within an optimum range, it is necessary to absorb a certain fraction of the generated heat. This fraction varies from one fuel to another.
For further information about our industrial boilers, such as high efficiency fluidized bed boilers, please contact with our consumer service online. Or you can leave us a message as below.
Get An Instant Quotation
For all inquiries, please fill in the form below (* are required) to send us a brief message, and we will get back to you as soon as possible.