Autoclave for Lightweight Brick Production Line
2017-03-22 16:38:03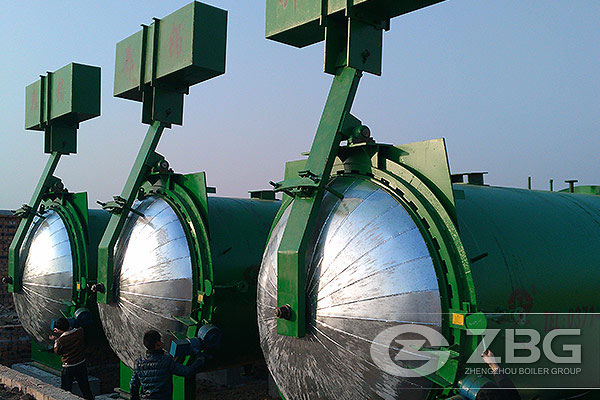 Lightweight brick is a kind of aerated foam brick, light weight and high strength, thermal insulation, fire impermeability and so on. Autoclave is one of the essential production equipment in the production line of light brick.
Lightweight brick production depends on the following processes: preparation raw materials of light brick production line, light brick equipment ingredients pouring, light brick production line static stop cutting, light brick production line autoclave curing, light brick finished product out of autoclaves stacker. The autoclave steaming is one of the most important step, through autoclave curing, lightweight brick has achieved great strength performance, which makes products achieve hydrothermal synthesis. When in the process of autoclave, the heat transfer inside the body mainly depends on the migration of condensate and steam penetration to complete, so heat transfer inside the body has a great influence on the light brick body permeability.
ZBG can provide top-opening door autoclave, side-opening door autoclave, electric-opening door autoclave, hydraulic-opening door autoclave, pneumatic-opening door autoclave, etc. If you want to purchase, please tell us your requirements, our engineers will configure the suitable equipment for you.
Get An Instant Quotation
For all inquiries, please fill in the form below (* are required) to send us a brief message, and we will get back to you as soon as possible.