8 Ton Steam 10kg Pressure Paddy Husks Boiler
2016-08-08 14:02:05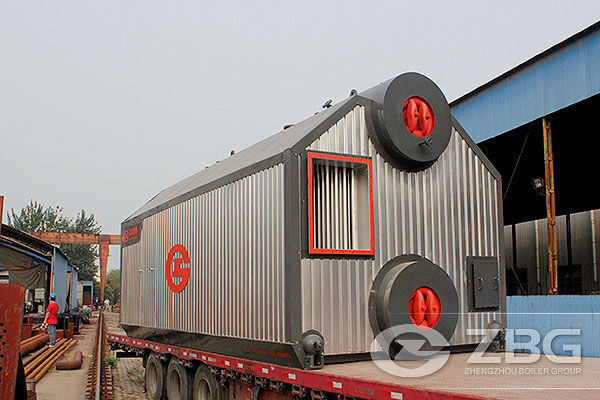 "We are searching for a boiler to produce 8 ton of steam per hour." Surely the client requires a 8 ton steam boiler and for the rice mill, we have paddy husks boilers to meet their needs. In rice mill, paddy husks are abundant and long ago people are troubled by the problem of disposing the husks, but now technology developing makes the utilization of rice husk as fuel possible. Many plants purchase steam boilers burning paddy husks, just like this client, they search for steam boilers for processing steam, burning rice husk, straw, paddy solving the waste dumping.
India is a major rice producing country , and the husk generated during milling is mostly used as a fuel in the boilers for processing paddy, producing energy through direct combustion and / or by gasification. About 20 million tones of rice husk is produced annually, which is a great environment threat causing damage to the land and the surrounding area in which it is dumped. Lots of ways are being thought of for disposing them by making commercial use, especially in some countries they are used as the biomass boiler fuel.
In general, the paddy husk boilers are package or assembled type, capacities ranging from 2 ton - 35 ton, single or double-drum chain grate. We can provide you 8 ton steam boiler with good performance and competitive price, designing to burn not only paddy husks, also coal, wood pellet, natural gas, heavy oil, bagasse, palm kernel shell, etc.
Get An Instant Quotation
For all inquiries, please fill in the form below (* are required) to send us a brief message, and we will get back to you as soon as possible.