8 Ton 10 Ton 15 Ton Natural Gas Steam Boiler for Radial Tires Manufacture in Africa
2021-11-29 08:46:43
Dear Sir,
Greetings from Agri Chemicals Ltd…!!!
We intend to set up a factory for manufacture of Radial Tires in Africa. Please provide comparative offer for the following equipment. Steam Boilers complete with all station accessories and control panel including water softening plant of following Capacity:
BOILER OUTLET PRESSURE: 20 KSC
TYPE OF FUEL:
NATURAL GAS
B. Deaerator & Hot water generator: (Steam source above boilers)
Temperature: 170°C
Pressure: 30KSc
Generation capacity:190 cum/hr for 15 TPH Boiler and proportionately less for lower capacity boilers such as 8TPH and 10TPH.
You are requested to send budgetary quotations within a week of the date of this RFQ.
Please indicate the following Clearly:
FOB Price in US$ & Terms inclusive of all taxes and duties applicable but indicated separately.
Delivery period
Manufacturing location
Port of Dispatch
Major Client list
Indication if we may visit a location where your equipment of similar kind is operational.
Thanks & Regards
BOILER OUTLET PRESSURE: 20 KSC = 1.96133 mpa
The 8 ton 10 ton and 15 ton WNS gas fired steam boilers are generally saturated steam boilers with lower pressure. It has the following characteristics:
1. The boiler capacity is generally ≤20t/h;
2. Only suitable for fuel oil or high calorific value gas (Qdw≥16000kJ/Nm3);
3. Simple structure, convenient manufacture, short installation period and low maintenance cost;
4. Generally, slight positive pressure combustion is used, and no induced draft fan is required;
5. The requirements for boiler water quality are low and not high, and the water volume is large;
6. For steam boilers, it is only suitable for saturated steam and the pressure is ≤1.6MPa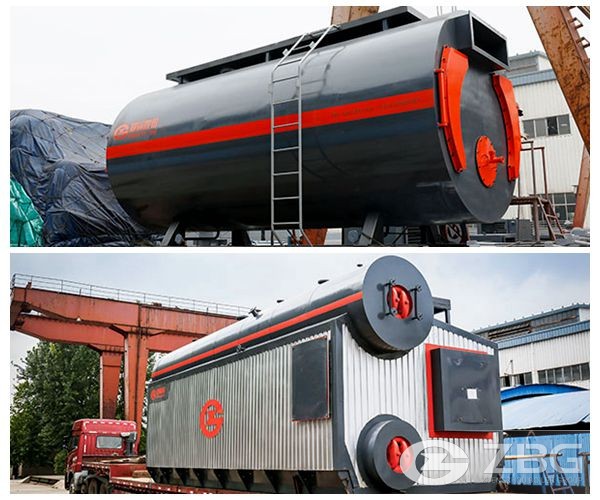 8 Ton 10 Ton 15 Ton Natural Gas Steam Boiler
The 8-ton, 10-ton and 15-ton WNSSZS gas-fired steam boilers can be saturated steam or superheated steam, and the pressure is higher than that of WNS gas-fired boilers. Compared with WNS gas boiler, it has:
1. The steam pressure range is larger than that of WNS, and a superheater can be arranged.
2. The applicable fuel range is wider than that of WNS boilers, and both high and low heating values ​​are arranged;
3. The steam quality is higher than that of WNS type;
4. The water-cooled wall of the furnace and the convection flue all adopt the membrane wall structure, which has good sealing performance and good heat transfer;
ZBG provides 2-130 tons of gas-fired steam boilers. If you need products, please contact us!