700kw Light Oil Hot Water Boiler Supplier in Egypt
2016-05-04 15:02:10
Recently, an Egyptian client consulted about 700kw oil fired hot water boiler and our manager recommended our vacuum hot water boiler according to his requirement. Usually our company supply gas and oil fired hot water boiler at least with the capacity of 1 ton/hr, except the vacuum hot water boiler which is made of capacity 0.35MW-7MW.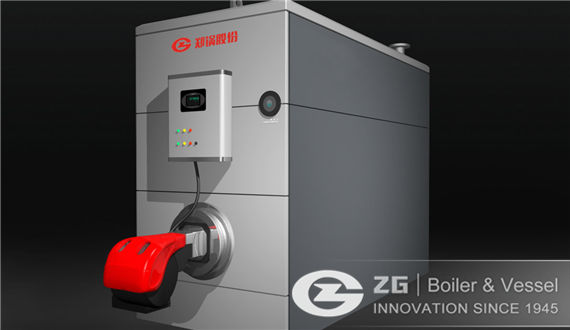 700kw light oil fired boiler for hot water supply
Vacuum hot water boiler is designed to work under the pressure of -0.02MPa, no risk of explosion. Its safety and reliability make many applications like bath center, hotel, school, choose the vacuum hot water boiler. Oil fired vacuum hot water boiler 700kw asked by Egypt client can supply high thermal efficiency up to 92%, provide multi usages, to configure multiple heat exchanger, supply hot water of different temperature, different usages, such as water central air conditioning, sanitary hot water, process water, etc. What's more, compared to other hot water boiler, no boiler scale within the increase the service life of boiler use, its service life is the general life of boiler 1.5 ~ 2 times. Heat exchanger are made of stainless steel pipe manufacturing, corrosion resistance, design service life in more than 20 years.
Light oil hot water boiler supplier in Egypt
Our company provides gas and oil fired hot water boiler, WNS series, SZS series, and ZWNS series (Vacuum hot water boiler). A 700KW oil fired hot water boiler according to outside load change, automatic adjusting operation, its hot water temperature can be set freely between 20 ~ 90 ℃, set after the unit can automatically adjust the temperature, to ensure a constant temperature. And the hot water boiler combustion and control system components adopt imported high quality accessories, such as: Germany Weishaupt burner or Italy Baltur, Riello burner; German SEMIENS touch screen, PLC programmable controller, such as reliable performance, operation maintenance cost is low.
Get An Instant Quotation
For all inquiries, please fill in the form below (* are required) to send us a brief message, and we will get back to you as soon as possible.