400 BHP Horizontal Fire Tube Gas Fired Steam Boiler
2022-09-15 08:46:55
The factory in Venezuela is implementing a project to increase the existing production capacity, for which the customer needs to purchase a steam boiler to replace the existing boiler, would like to know the latest quotation of the steam boiler!
400 BHP Gas Fired Steam Boiler
Power: 400 BHP
Type: Horizontal fire tube
Combustion: Gas
Supply voltage: 220 VAC/60 Hz/3 Phases
400 BHP Gas Fired Steam Boiler Iran
Mode:WNS gas fired steam boiler
Capacity:400 BHP per hour
Application:Textile plant
Industrial steam boiler is a crucial equipment used in textile plant. In the textile processing, large amounts of high temperature steam is needed. The textile factory in Iran founded in 1931 is specialized in Knitted fabrics, Ready-made garments, Hosiery & socks, Cleaning mops, Bandage, etc. To expand its manufacture ability, the factory purchased stem boilers and a set of 6 ton gas fired steam boiler was made by Zhengzhou Boiler Co., Ltd.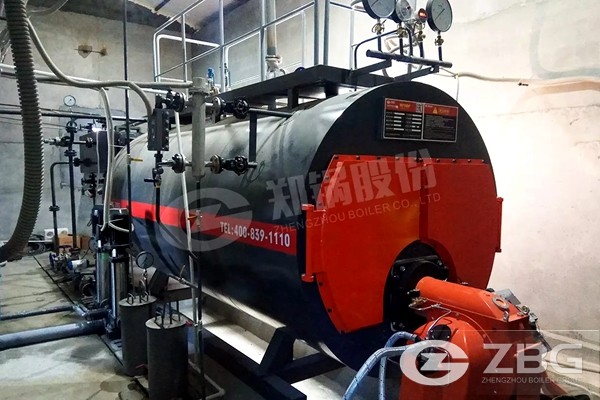 400 BHP Gas Fired Steam Boiler
Rated steam capacity: 400 BHP
Rated steam pressure: 1.25MPa
Rated steam temperature: 193℃
Feed water temperature: 20℃
Design fuel: natural gas
Horizontal gas fired boiler manufacturer in Iran
Zhengzhou Boiler Co., Ltd, a boiler manufacturer founded in 1945, has a seventy years experience in the horizontal boiler field. Horizontal 6 ton gas fired steam boiler for Iran textile plant is WNS series, which is cooperated with Germany company, the sub-project of word bank GEF efficient environmental protection boiler, the horizontal boiler for textile is energy saving and high efficiency.
Get An Instant Quotation
For all inquiries, please fill in the form below (* are required) to send us a brief message, and we will get back to you as soon as possible.