4 Tons of Oil fired Steam Boiler and Complete Accessories Required for Quotation
2021-11-18 08:50:56
Hello, Greetings of the Day, We are seeking for the below material. Oil Fired IBR Steam Boiler With Complete Accessories :-2 Nos Destination port will be Luanda (Angola) Please Provide the quotation of all components with standard packing as soon as possible. Please let me know if you have any concern or query regarding the same.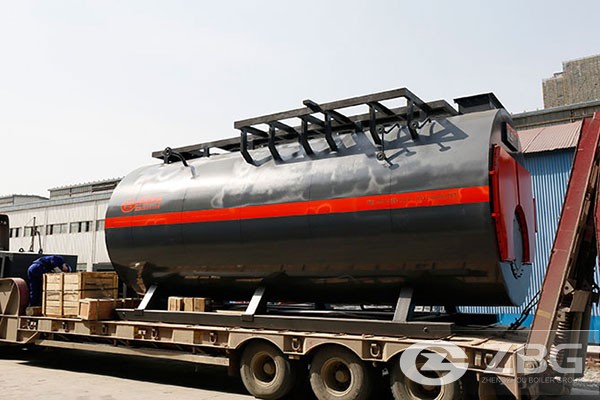 4 Tons of Oil fired Steam Boiler
| | |
| --- | --- |
| Capacity | 4 Ton |
| Qty | 2 Nos |
| Fuel | HSD / FO |
| Code of Construction | IBR |
| Safety valve set Pressure | 10.54 kg/cm2 |
| Steam | Saturated |
| Steam Purity | 97% |
| Feed pump | 1W + 1S |
| Feed Pump type | Multistage(Grundfos) |
| Burner type | Pressure jet spill return type |
Pl Include following also in Quotation
MS feed water tank (Insulated)
day tank
Self supported chimney (As per pollution control norms )
Flue gas ducting
pH booster
anti scalant dosing unit
Oxygen scavenger unit
steam return recovery system
Pressure Reducing Station with CI Valves ( 3.54 kg/cm2 outlet )
Installation & Comissioning
2. Technical parameters of 4 ton oil fired steam boiler
Furnace type: WNS type and SZS type
Pressure: Designed according to user needs
Thermal efficiency: 92%~95%
Applicable fuel: light oil, heavy oil
Application scope: central heating, public heating
3. ZBG 4 tons oil-fired gas boiler project
Project address: Zhengzhou, Henan, China
Purchase equipment: 4 tons WNS oil & gas fire tube boiler
Application field: surface treatment steam supply for pickling steel industry
Project introduction: Zhengguo's boiler of this model has high combustion efficiency, saves fuel, and has low fuel investment costs; full flange butt welds, long service life of the boiler, and low maintenance costs.
Previous: 16 kg pressure 30 tons coal-fired fluidized bed steam boiler
Next post: Zhengguo Co., Ltd.-a manufacturer specializing in the production of low-nitrogen boilers and boiler transformation.
Get An Instant Quotation
For all inquiries, please fill in the form below (* are required) to send us a brief message, and we will get back to you as soon as possible.