2 T/H 1.0MPa LPG boiler Exporter
2016-07-15 16:33:02
Liquefied petroleum gas or liquid petroleum gas (LPG or LP gas), also referred to as simply propane or butane, are flammable mixtures of hydrocarbon gases used as fuel in heating appliances and industry steam processing. 2T/H 1.0MPa LPG boiler for sale belongs to WNS series gas & oil fired boiler, packaged boiler easy and quick installation.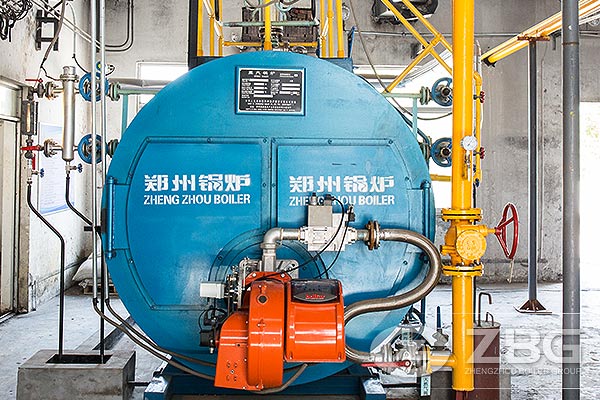 2 T/H 1.0MPa LPG boiler for sale features
1. WNS series LPG boiler is three-pass and wet-back structure, safer and reliable, lowering the maintenance and repair cost.
2. Large furnace room design: Increase furnace radiant heating area, reduce the boiler size, reduce the emission of the NOx
3. Corrugated furnace threaded tube: Strengthen the warmth transfer, increase the boiler heat efficiency
4. Multi-level protection: Prevent boiler overpressure, overheat, water-missing,flameout and the like, making boiler have stable operating environment
5. Produce based on the national standard, all pressurized components apply fine quality steel
6. Before delivery, every boiler should be susceptible to strict inspection and Testing, including hydraulic test and X-ray inspection
7.Supplying steam for industrial customers: Textile mills, Paper mills, Pharmacy mills, Tobacco industrial facilities, etc.
ZBG not only supplies LPG fired steam boiler and hot water boiler in China, also we export the 1 ton, 2 ton, 3 ton, 5 ton, 6 ton, 10 ton, ... 20 ton LPG gas fired boilers to India, Indonesia, Philippines, Russia, America, Australia, Mexico, Korea, and other countries and regions.
Get An Instant Quotation
For all inquiries, please fill in the form below (* are required) to send us a brief message, and we will get back to you as soon as possible.